It is time we seat down and get to know each other.
Here, you get to know who we are and why we do what we do.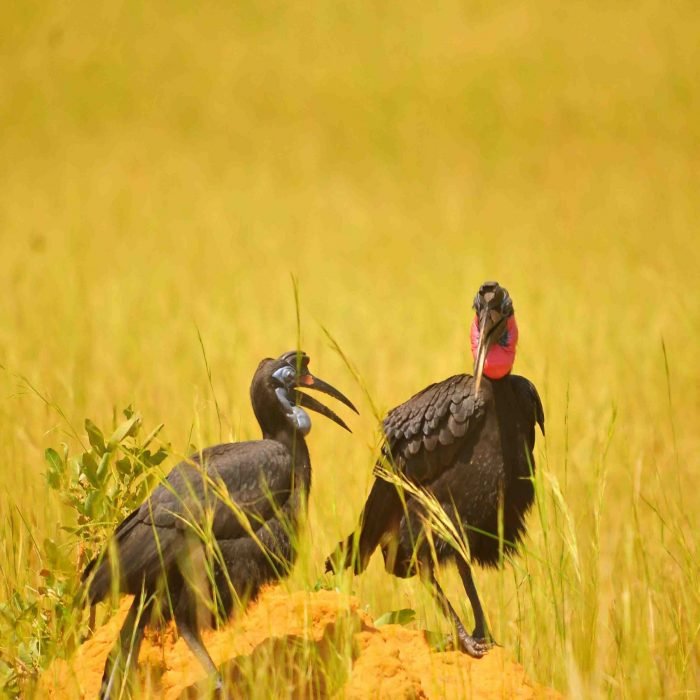 Rugote African Tours is conceptually built on the traditional hospitality of the Uganda based Bakiga tribe in general, and the Bagyesera clan in particular. In practical terms, it is crystalised around "Rugote" who was our Great Grandfather.
In regards to our slogan "Nimukeije Bagyenyi", it means "Welcome our Dear Visitors".
Rugote African Tours is a Destination Management Company (DMC) based in Uganda. Our main purpose is to cherish our visitors like Rugote and his kith and kin did for many generations. Rugote takes pride in Culture Authenticity and Professionalism in matters of Tourism.
Partnering with :
SafariBookings.com
YourAfricanSafari.com
Rugote African Tours offers a variety of different experiences. We engage with our visitors, carefully listen to what they want in particular and innovatively design an experience that is cost-effective, absolutely fun, and worthwhile.

Being a Destination Management Company (DMC), our clients benefit from a holistic point of travel. We offer meet and greet services from your preferred pick-up point and provide a travel specialist that will guide and highlight the Tour Experience. 
- We have you covered 24/7 -
Rugote African Tours is a unique destination management company that embraces both Traditional and new Experiential experiences. We are constantly innovating ways of travel that ensure a high level of memorable moments and complete satisfaction for our Visitors.
Engage our Visitors in the Remarkable Cultural Experiences.
Taking care of our Visitors to best ensure their Satisfaction.
Exercising the virtues of Honesty and Reliability like our Ancestors did.
Creating continuous unique experiences for our Visitors.
We have you covered when it comes to an escape and an uninterrupted Getaway.
We make sure that our Visitors obtain Value for Money.


People Have Reviewed Us
- Travelers' experience with us -
"An absolutely tremendous first-time Safari experience in Uganda. Most especially the Chimpanzee tracking, it was mind-blowing. The Rugote "Oruramburo" Safari was top notch and I can't recommend this company highly enough."
"I was born in Uganda but never been to the Western region. This was an amazing first time experience that has made me consider coming back to Uganda next year for Gorilla Tracking."
"The Safari was brilliant. I learnt so much about the Culture, Wildlife, the hidden forest and a lot more from two exceptional guides. I loved it."
Enjoy Unforgettable Experiences with us
– Awaken to a different world and discover the adventurer in you –